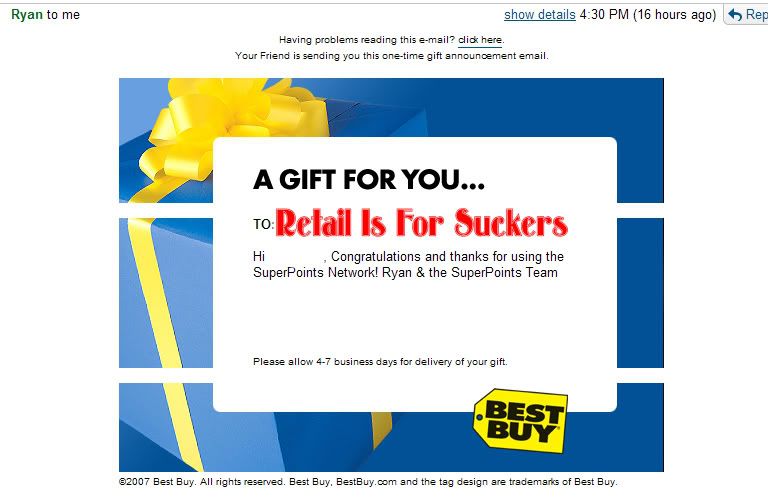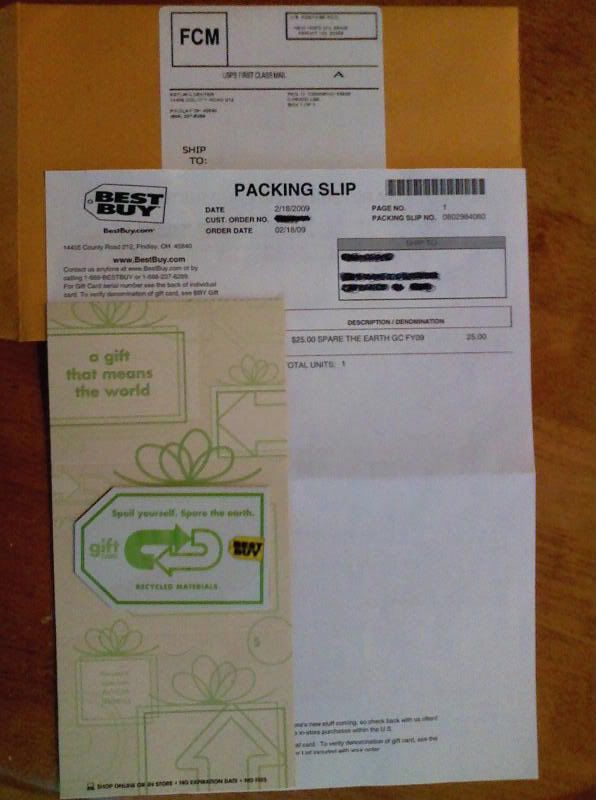 As I mentioned about a week ago,
LuckySearch
ordered my $25 Best Buy Gift Card and a couple of days ago I got it in the mail. That makes my total of prizes earned from LuckySearch $245!! And it doesn't end there because I've got $25 worth of points in my account right now that I'm going to hold off until I can decide what prize I want to pick out. Until then I'm just going to hold on to this gift card and use my trusty search engine friend that always rewards me,
LuckySearch
.
And if that's not enough proof for you be sure to check the rest of the site by using the search box above for more proof pictures and the sort.