So, I actually ordered this at the beginning of December from
LuckySearch
, (now part of the SuperPoints Network) but for whatever reason I never got it. I contacted them a few days ago and they said they'd look into it. Well, today I open my email to find this: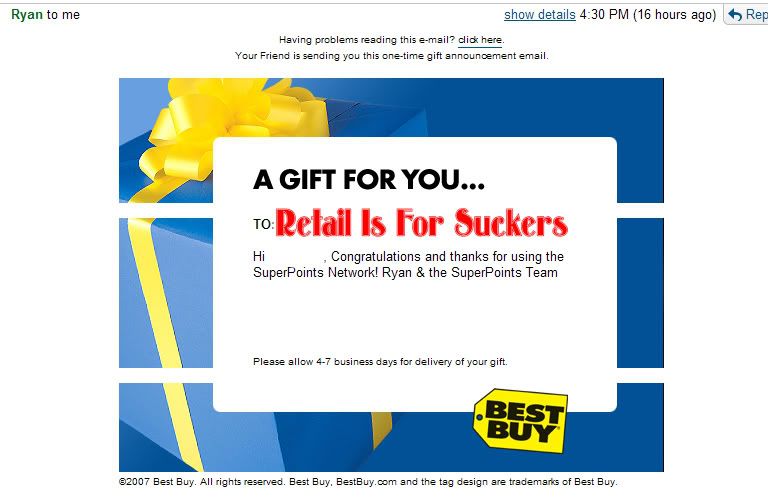 So, I should be getting my gift card from
LuckySearch
in the next week or so. Now, I've got enough points in my LuckySearch account to get another $25 gift card, but I'm still holding out for something a little larger...Something like a $100 gift card, so I'll have to see if I can hold out or not. Anyway, don't be afraid to sign up with
LuckySearch
, it's so easy to earn money with them, it's crazy that more people aren't jumping on this train. I mean, I've made over $200 with them in less than a year and a half, and all I do is use it as my primary search engine. Goodbye google, hello
LuckySearch
because you pay me back for my use. How can you beat that? You can't.